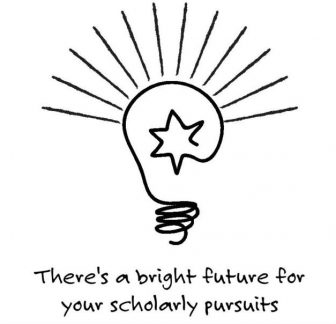 The Network for Research in Jewish Education is pleased to announce applications are being accepted for the The Sylvia and Moshe Ettenberg Research Grant in Jewish Education, which will award a total of up to $10,000 in 2023 for a research project in the field of Jewish education.  The award was established in 2016 by Isa Ettenberg Aron and David Ettenberg with dedicated funds provided by their parents to realize their wishes to further Jewish education through high-quality research. One must be a member of NRJE in good standing to apply.  Completed applications are due by March 1, 2023. Download the application here and submit via email.
Previous Sylvia and Moshe Ettenberg Research Award Recipients include:
2023-2024: Anastasia Badder (Cambridge). Read Badder's abstract here.
2022-2023: rafa kern. Read kern's abstract here.
2021-22: Esther Friedman and Leslie Ginsparg Klein. Read their abstracts here.
2020-21: Jonathan Krasner (Brandeis University) and Shai Goldfarb Cohen (University of Wisconsin, Madison). Read Krasner's abstract here and Goldfarb Cohen's abstract here.
2018-19: Judd Kruger Levingston (Independent scholar). Read Levingston's  abstract here.
2017-18: Ziva Reimer (Brandeis University) and Sharon Avni (BMCC, CUNY). Read Reimer and Avni's abstracts here.
Who were Sylvia and Moshe Ettenberg?
Sylvia Ettenberg devoted her career to Jewish education within the Conservative Movement, serving as the Assistant Dean of the Teachers Institute and later as the Dean of Educational Development at the Jewish Theological Seminary. She was passionate about Jewish literacy and the Hebrew language in the formation of an American Jewish elite. This led her to play a key role in the creation of Camp Ramah, Prozdor, Leadership Training Institute, Mador, the Melton Institute, and the Joint Program of JTS with Columbia. Sylvia edited a book about Camp Ramah and was an avid reader of Jewish research in general and the Journal of Jewish Education in particular. She often voiced her disappointment with the dearth of scholarly research on a wide range of educational issues. This award honors her memory by contributing to the scholarly conversation about Jewish education in all of its manifestations.
Moshe (Morris) Ettenberg was the quintessentially Kaplanian Jew—living comfortably in two civilizations. As Morris, he was a Professor of Electrical Engineering at his beloved alma mater, the City College of New York, and a researcher at the Westinghouse Corporation. As Moshe, he was an avocational Jewish leader, who regularly served as shaliah tzibur at the synagogue at JTS and taught Talmud to his Hevre Shas, where his students included several prominent rabbis. Moshe credited a range of institutions for his rich Jewish education—at Brooklyn Talmud Torah, Camp Cejwin, the Teachers' Institute at JTS, and several years' living in Israel, including serving in the nascent Israeli Air Force during the War of Independence. This award honors his dual commitment to both research and a variety of forms of Jewish education.
The goal of the award is to make an impact on the field of Jewish education through the support of innovative and significant research and a significant contribution to the research literature in the field. The award may be used towards salary for the researcher, honoraria for outside scholars to advise on the project, for securing course release, or for project-related expenses. It may not be applied to institutional indirect costs. Applications for preliminary, intermediate, and final stages of a research project will be considered. The award is intended for PhDs, but PhD candidates may apply with written endorsement from their advisor. The award is for one year only, and only current members of the NRJE can apply. This grant is for the 2023-2024 academic year. The application deadline is March 1, 2023. The winner(s) will be notified in May 2023.
Please direct questions to Dr. Miriam Heller Stern, Ettenberg Award Selection Committee Chair.